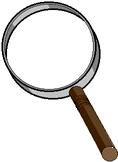 The New Interviews:
Articles written after actual conversations with Bill Watterson. These are very difficult to find, as he granted very few interviews over the ten-year run of the strip. These will only be made available online from this page.
In an effort to keep these from becoming as untracable as the old interviews [see below], many of these will be distributed as Abobe Acrobat files. Download the free Acrobat Reader to view them. News Articles: In Brief: The Old Interviews:
Collected from different sites on the net, these have never been traced to an actual source.